WELCOME TO DoubleBubble
DoubleBubble – The First BSC Token To Offer BTC & ETH Double-Bubble Dividend Rewards. A duel dividend token deployed on the BSC that rewards holders with the TWO BIGGEST cryptocurrencies available on the market
Earn BITCOIN and ETH automatically by simply holding the DoubleBubble token, the first of its kind token on the BSC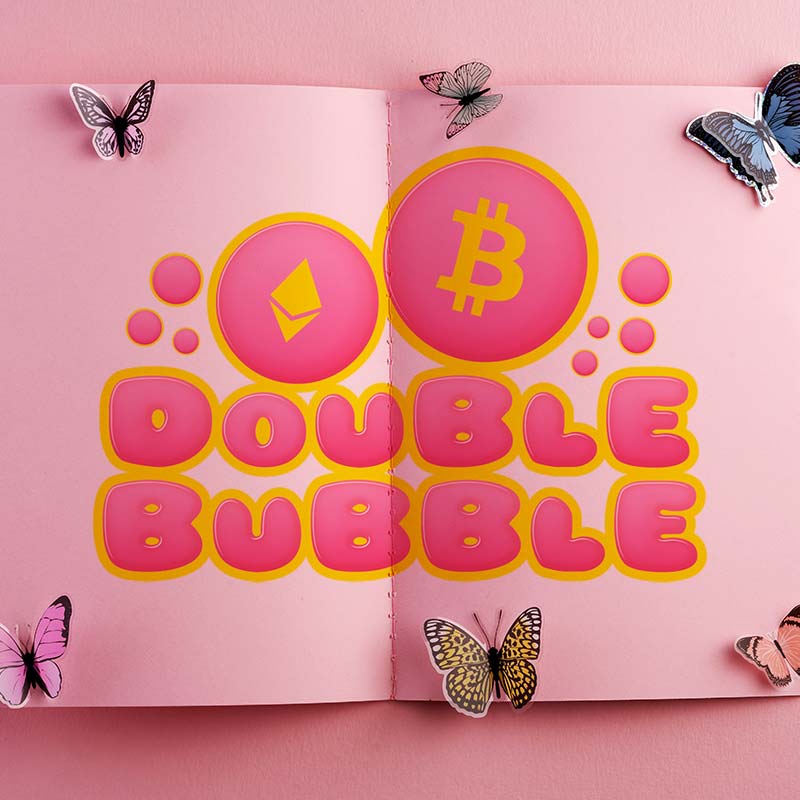 Features
BTC & ETH DIVIDENDS
12% of every transaction is accumulated for dividends to holders – Paid in Binance Peg Ethereum and Bitcoin.
AUTOMATIC DIVIDEND DISTRIBUTION
Dividends are automatically reflected relative to your holdings; distribution depends on number of holders in the market and transaction volume but can be claimed manually.
4% LIQUIDITY CREATION & TEAM
4% of all transactions will be taken by the contract, a configurable portion will be used for development of BubbleSwap while the bulk of the tax will be used in creating extra liquidity to support the market price floor.
Long Term Plans
Dashboard
Monitoring and tracking of Dividend payments as well as lottery system integration
BubbleSwap
Our main goal is to create the BubbleSwap DEX which will be at the very heart of our future plans, featuring tokens with unique tokenomics within the BubbleSwap platform
Staking & Farming
Staking & Farming within the BubbleSwap and Project Sagittarius – More info to be revealed in the near future
Frequently asked questions
What is DoubleBubble?
Double Bubble is a decentralized cryptocurrency (token) that runs on the Binance Smart Chain.
Purpose of DoubleBubble?
Simply hold the DoubleBubble token and reap the rewards in the form free Bitcoin ($BTC) and Ethereum ($ETH) tokens, automatically deposited to your wallet periodically
What makes DoubleBubble different?
The Double Bubble smart contract is programmed to purchase BTC & ETH automatically to directly distribute both in the form of rewards to holders frictionlessly. 12% of the tax generated from each Double Bubble transaction is used in this way: 6% to BTC & 6% to ETH
Get In Touch
If you'd like to learn further about Double Bubble or simply join our community, please shoot us an email!
Phone :
Email :
Address :
604 South Leeton Ridge St.
Fairport, NY 14450